You know that your residential security needs are specific to you. Residential property needs differ from that of a business owner or commercial property owner. Perhaps you run your business from home using Wi-Fi or depend on a cellular network. Do you live alone or with family? Each of these setups demands different security solutions offered by a reliable home security company.
Likewise, you will also find numerous security companies in Toronto. Some are big brand names with national coverage, whilst others are smaller security companies. A local licensed home security company may be more tailored to your needs than a national corporation. You understand that there is more to security than security guards, equipment, and services.
You don't want to hire a home security company with inadequate response times. Reflect on this scene; your surveillance equipment or outdoor security cameras are faulty. You call the security company for assistance. You're then put on hold or transferred from one agent to another.
And what happens when it's an emergency and help is not at hand?
Ask yourself if you can monitor your home security system without help from security experts. Do you understand the mechanics of a burglar alarm, or motion sensor, or security cameras? Probably not.
Each of these scenarios is frustrating, and you do not want to compromise your safety. You may need private security guards from a reputable home security company. But is it necessary that you have the presence of security personnel present for a wireless system? Or do you need numerous panic buttons around the home? What are the potential challenges if you leave an older adult in charge? Or, if you have young children what preventive safety measures will be needed? What security solutions do you need from a private home security company?
With all the marketing hype, promises and "free" offers from multiple security system companies, it isn't easy to decide. Here are some tips to help you hire a home security company, whether you live alone, with family or friends.
1. Research on scope of the services offered by the home security company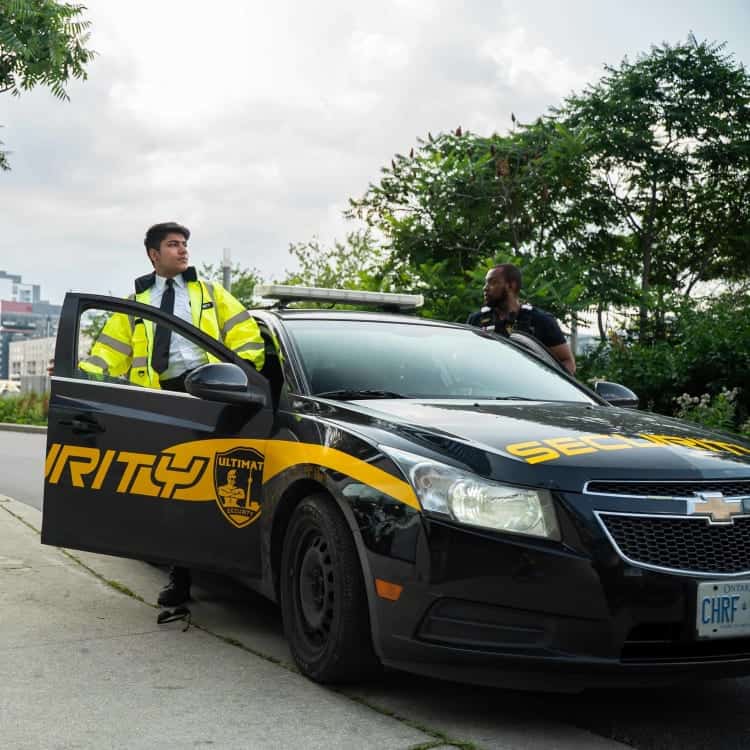 When you look at advertisements from large security guard companies, there is a chance you will recognize their brand names. You'll notice that their offers cater to business or property owners. They have an advanced security package for needs beyond that of a homeowner. You will encounter a significant amount of "red tape" when you have an issue.
In contrast, your local security guard service company will cater to your needs. They're accessible and offer bespoke security plans, customizable plans. However, their backup contingency measures may not be as timely as the larger security guard companies.
In short, both types of security guard companies have their benefits and setbacks.
It helps to find out if your choice of a security guard company is licensed. What kind of technical expertise do they offer? If you require video surveillance, outdoor security cameras, window sensors, or cameras at the entry doors, ask if these are available. Also, ask what power source and appropriate backup they use in case of outages.
2. Check the company's monitoring systems
You might want a professional installation done by a security guard company, but your security features matter. You may decide that you want to do your own self-monitoring. It may appear that you're paying for the installation cost, but saving on monitoring costs. Remember, you can't do 24/7 surveillance on your own, because what happens when you need to leave home or sleep?
Other risks may occur if your security equipment becomes faulty or fails. Will you notice system errors or how to handle a false alarm? Can you repair, maintain or replace a security feature? Use a company monitored security system for peace of mind from security threats, because you're safer using the professional installation.  
Keep in mind security equipment costs differ from company to company. Feel free to ask your home security company questions about their monitoring equipment. Do they charge an extra fee for monitoring services? Can you choose video doorbells for surveillance? Or do they have options like digital video recorders? What type of smartphone apps are available?
Feeling overwhelmed?
The best way forward is to read the customer reviews on home security companies before you make a decision. Customer experiences offer a better insight into your home security company, together with app reviews. 
Other aspects of your research should include questions such as does the security firm have liability insurance coverage? Even if they're doing a professional installation, please find out about such policies. Don't be ignorant. Because if there are issues such as property damage and they don't have coverage, you're liable for the costs including injuries on your premises.  
3. Does the company offer rental security equipment?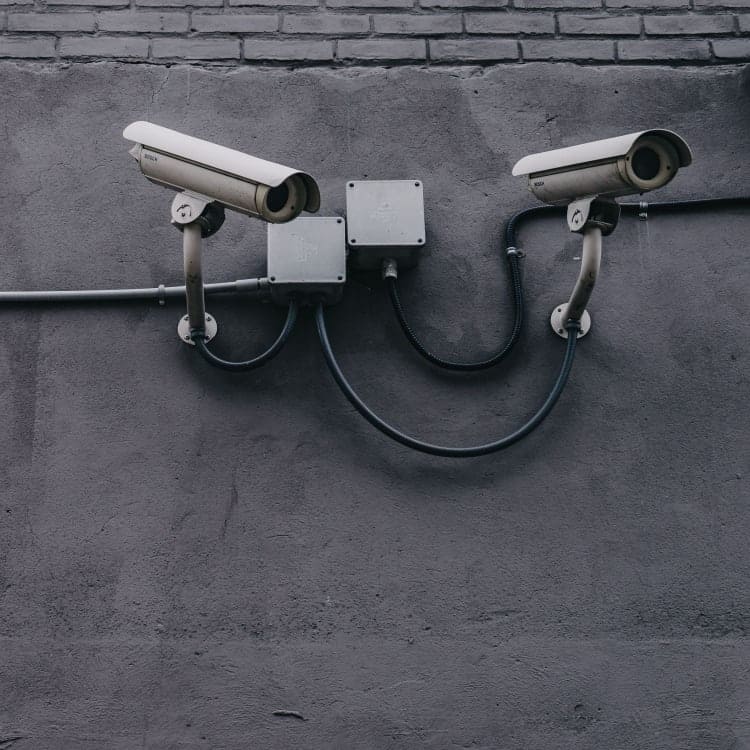 Did you know that you can buy your security equipment instead of renting from security guard services companies? And this applies to whether you are a homeowner or tenant.
But think about this.
When you buy your own security equipment you can customize it to your specific needs, and are free to change them as the need arises. But when you rent it from a security guard company you are limited. You don't own the equipment but instead, pay a monthly fee. These companies usually require you to pay in installments, and when paid in full you own the security equipment.
However, if you decide to move from the premises you may incur some kind of loss. Your home security company will uninstall their security system. Your previous payments are null and void with no option of a refund. Buy your security equipment and you can take it with you whenever you move.
If you're a homeowner and you own your security equipment, if you choose to rent out the property you can charge a higher rate. Security is an attractive proposition for most tenants. And if you choose to insure your property with professionally installed security, you pay a lower premium.
4. Do they offer "free" security equipment?
Beware of the marketing gimmicks that use terms such as "free" and "offer" with an advanced security package. Your "freebie" is what security companies use to tempt and lure you in. Instead of the promised "no obligations", you instead find yourself tied to a three-year contract.
Your "freebie" locks you into a monthly contract that is exorbitant and binding. Often, you'll realize that these advanced security packages with irresistible offers do not suit your needs. Also, these plans may not be suited to the specific layout of your home.
The moment you decide to hire a private security firm, take the time to evaluate the options you have. Focus on finding an agency that offers professional services such as security guard services, neighborhood watch, security equipment installation & management, private property protection, and other categories of security services. 
Important questions to ask before hiring a home security company.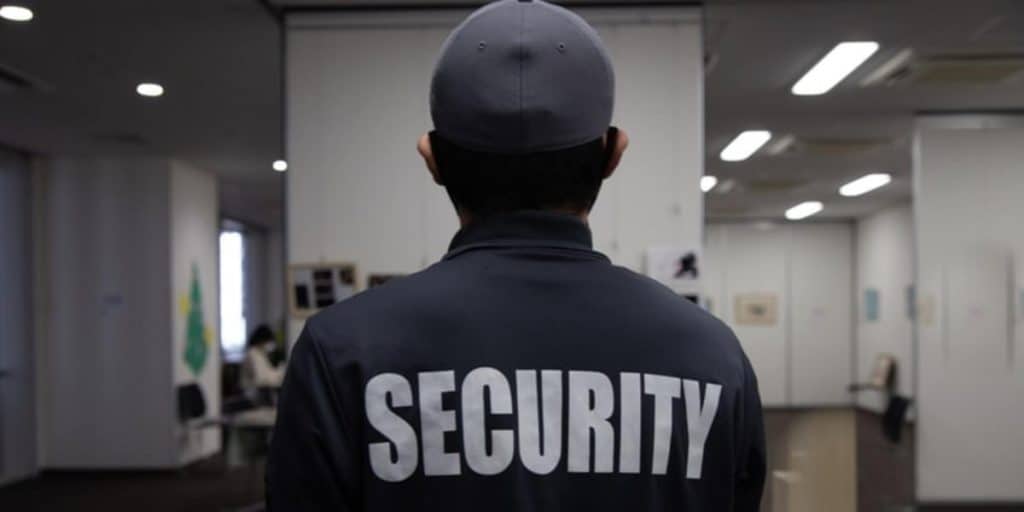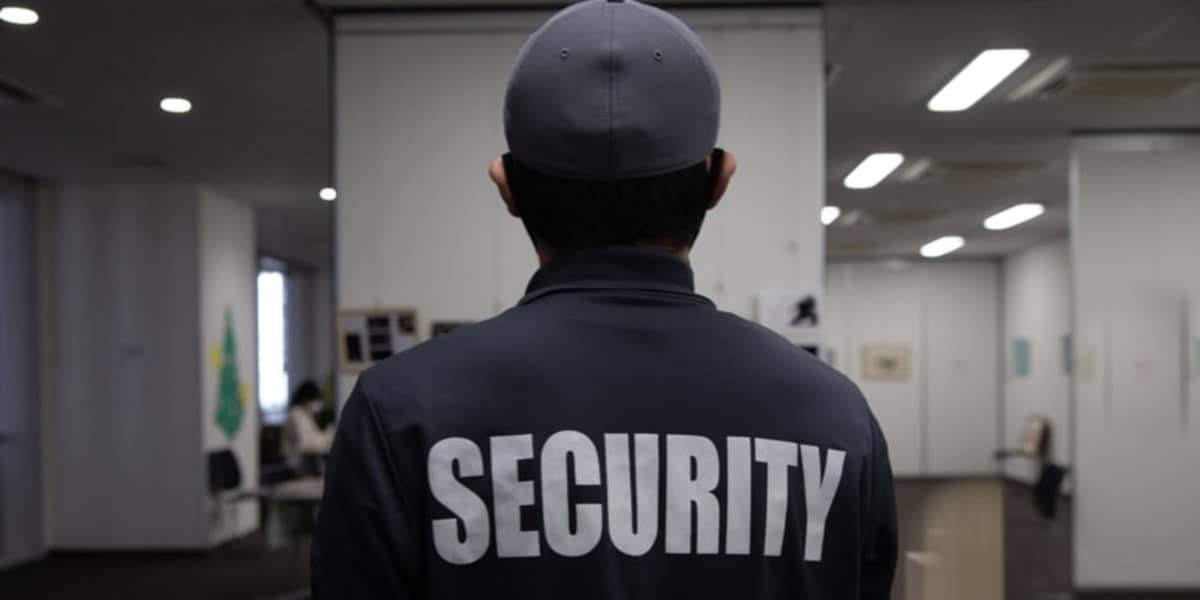 If your home or office has been broken into before, then it's likely that you have considered hiring a security guard service to protect yourself from future break-ins. However, if this is your first experience with having an alarm system installed at your residence, you may be wondering how exactly you should go about finding the best security company for your needs. Here are several things to consider as you search for the perfect security provider:
1) What type of services do they offer?
2) Is the security company locally-owned or a national chain?
3) How customer-oriented is the security company?
4) Is security the agency's main area of focus?
5) Does the home security company has an outstanding reputation?
6) Is the home security company ready to accommodate your needs?
7) Is the security company licensed and insured?
8) How well-trained are the security guards?
9) How much will the services cost? (This should include the monthly monitoring fee)
Do you need home security services?
If so, don't hesitate to contact Ultimate Security Services. We will listen, guide you and offer professional advice for your security needs. We care about your safety and peace of mind and offer customizable security plans. We are THE go-to partner for your home security solutions.